Buy One Get One Free Sale ends Soon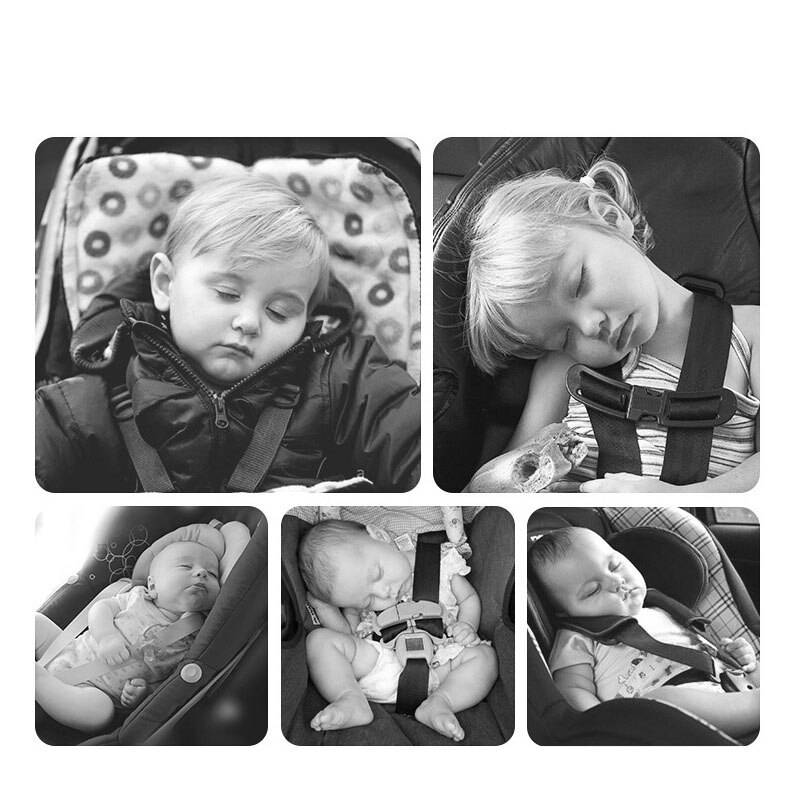 Sleep Posture is imporant for babies
Proper Sleep Posture Means Proper Development
A baby's first year of development will have lifelong impacts. By making sure they have proper head and neck posture while sleeping you can help prevent flat head syndrome, hindered physical development, and other problems just as neck pain and headaches.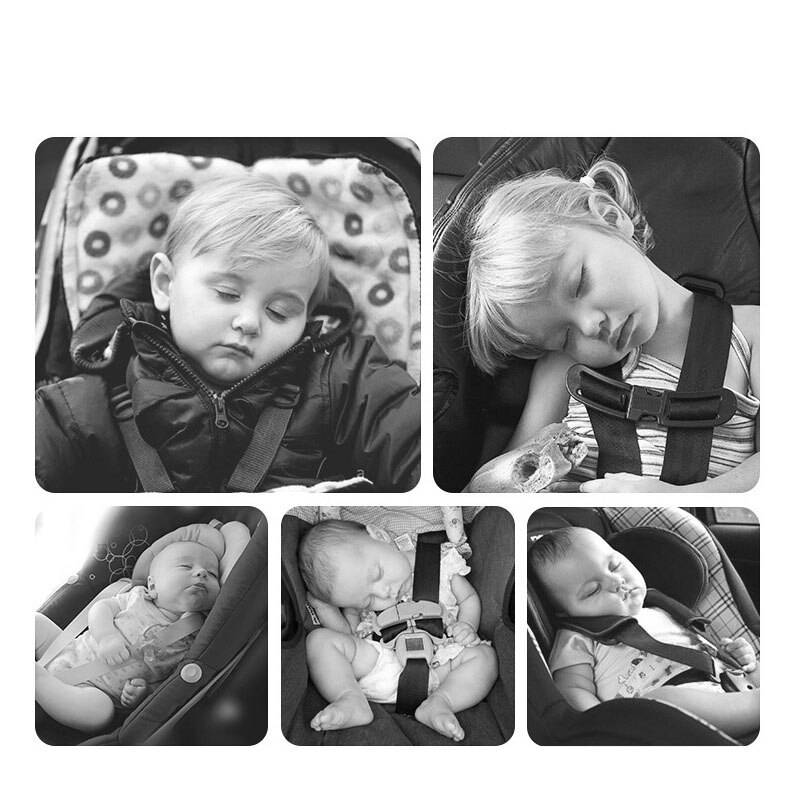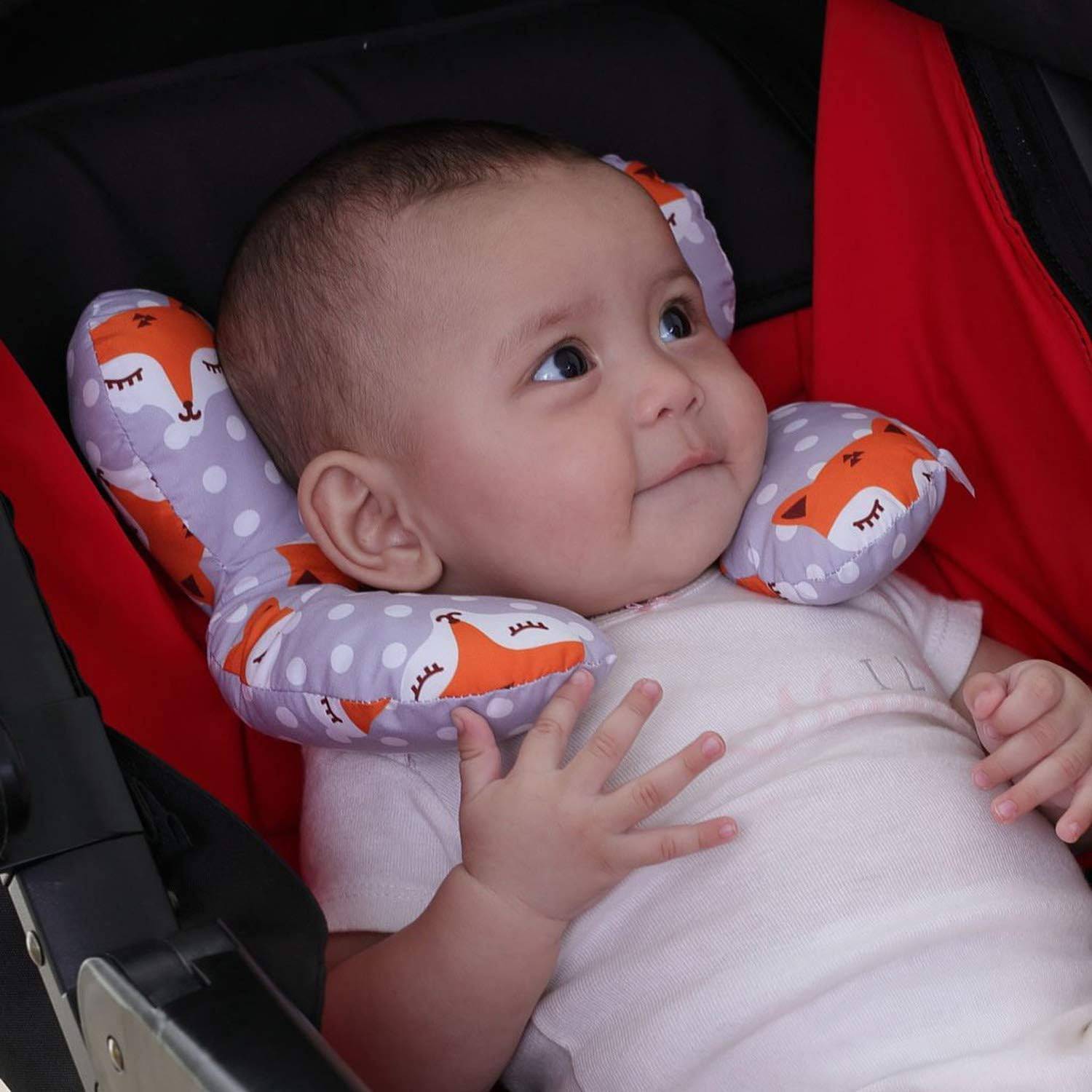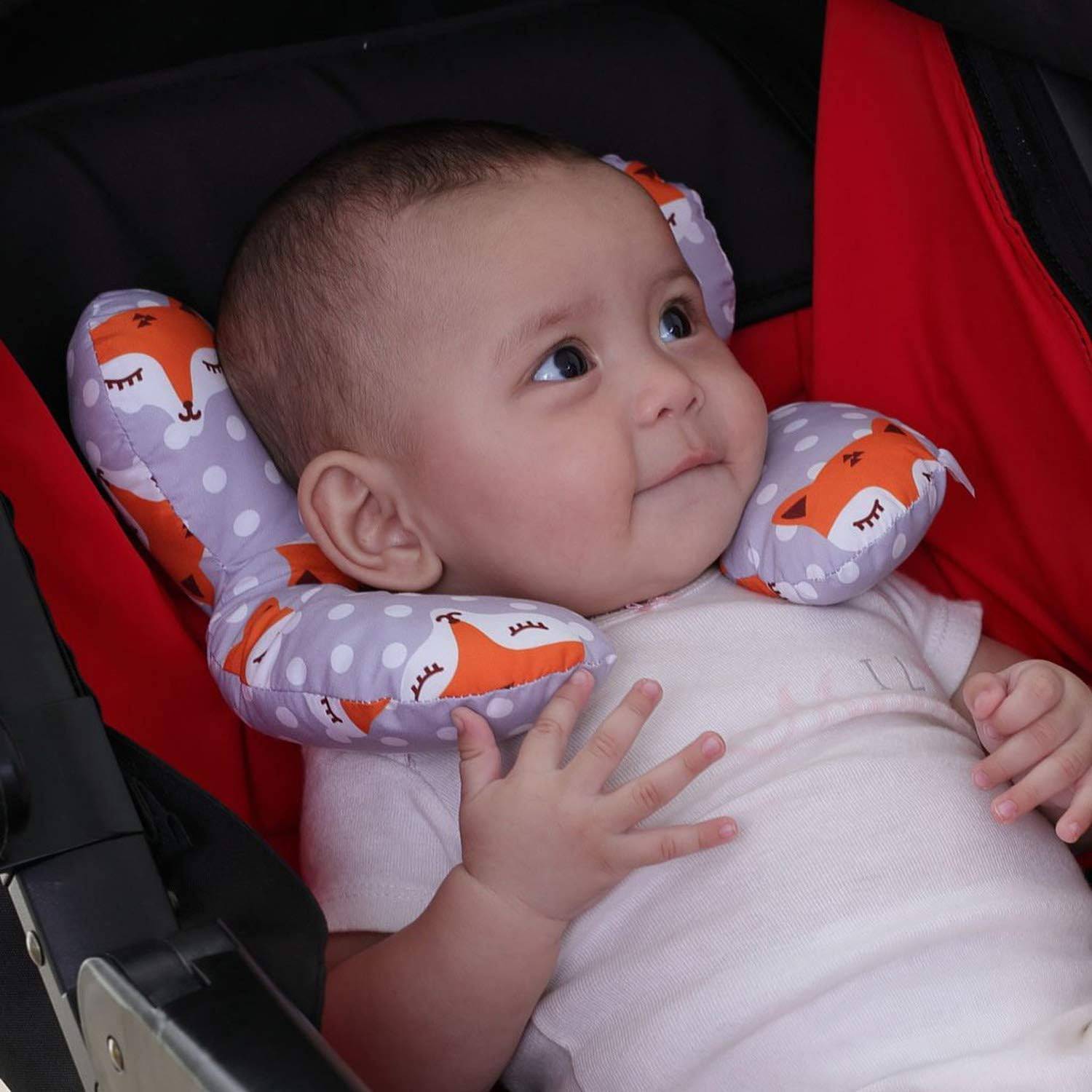 MAXIMUM PROTECTION FOR ANY BABY'S HEAD
Helps to prevent flat head syndrome

supports safe breathing and restful sleeping on their back.

Special U-shape design protects baby's head when in a stroller or car

Prevents your baby's head from slumping down or sideways

Made of soft, safe and breathable material that is very comfortable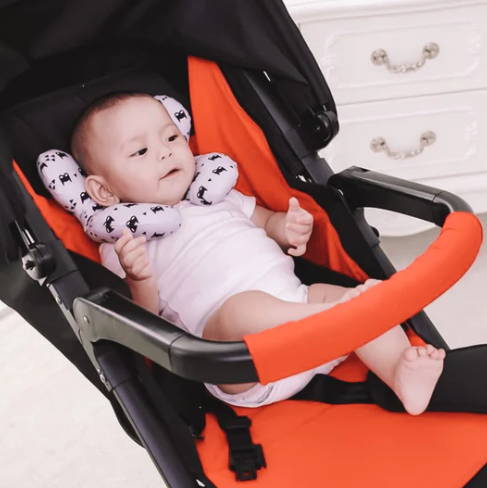 Pillow Size : 23 x 25 x 4 cm / 9 x 10 x 1.6 inch

Material: high-quality cotton

Cleaning / Care: Spot clean or washing machine

Important Note: We recommend using this pillow as soon as the baby can hold their head independently while awake, to avoid any risks of suffocation.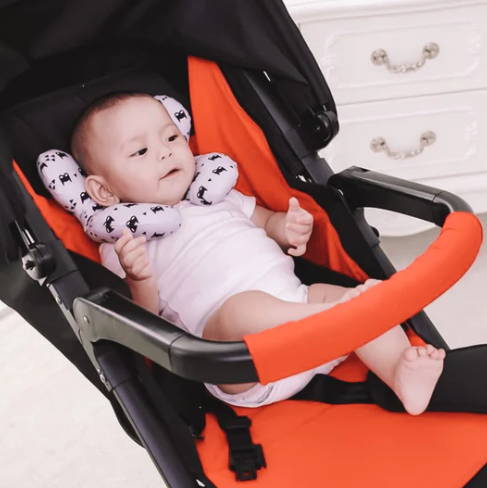 FREQUENTLY ASKED QUESTION
Where can this pillow be used?
The Baby Support Pillow Can be used in cribs, stollers, cars, and almost anywhere your baby can be laid down.
How Does the Pillow Help My Baby?
The Baby Support Pillow helps babies In a lot of ways. First, it stops bad sleep posture, which can prevent flat head syndrome, positional asphyxiation, neck pain, and even headaches. And let's not forget to be super comfortable and cute!
How do you clean the pillow?
You can handwash it or throw it in the washmachine
All order are shipped out 24-hours after they are placed. Except on Sunday. All orders placed then will be shipped out on Monday. Our typical shipping time for the US is 4-10 days. For all other countries it is 5-16 due to having to go through customs.

What If I or My Little one doesnt like or are unhappy with the pillow?
If for any reason your or your little one are unhappy with the pillow simply email our support and we will respond within 24 hours and make the situation right
info@21stcenturymontessori.com
Over 2143+ Happy Parents and Baby's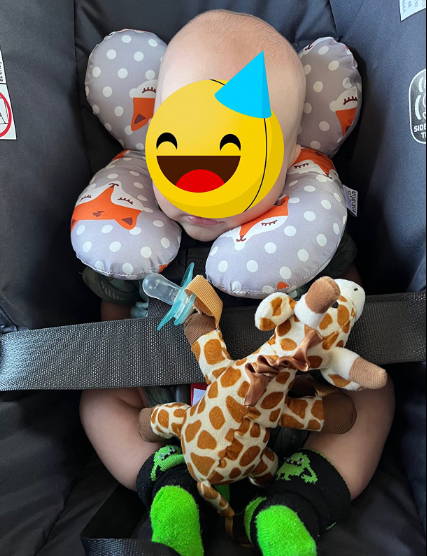 "Love this pillow! It was a life saver using it with my newborn who had a hard time sitting comfortably in the car seat. I like that this pillow gives you a lot of options for adjustment. For the car seat, we used the larger part to prop their back and the smaller side for the head. Highly recommend these pillows!!.".- Verified Purchase Ally P, 34, Ohio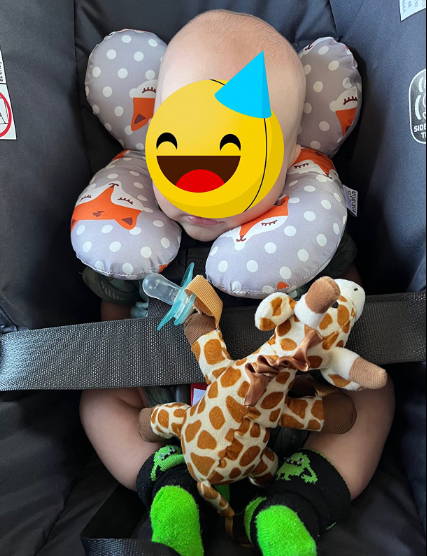 I Love it! Perfect for my daughter!
" I'm a first time Mom so seeing the way my daughter's head and neck were positioned worried the hell out of me!! So I was told to get her a neck pillow to keep her head steady while in the car seat (and I also learned how to adjust the car seat cushion with her growing body) and it was perfect! It kept her head straight and gave her a lot of comfort!
TIP: My pillow came kind of flat so I would suggest washing it and throwing it in the dryer for an hour and it will come out nice and fluffy!".- Verified Purchase Leah T, 31, Ohio
Love it! Perfect for my daughter!
I'm a first time Mom so seeing the way my daughter's head and neck were positioned worried the hell out of me!! So I was told to get her a neck pillow to keep her head steady while in the car seat (and I also learned how to adjust the car seat cushion with her growing body) and it was perfect! It kept her head straight and gave her a lot of comfort!"- Verified Purchase Shelly T, 37, Montana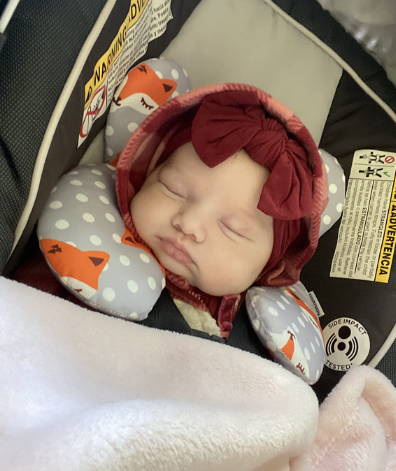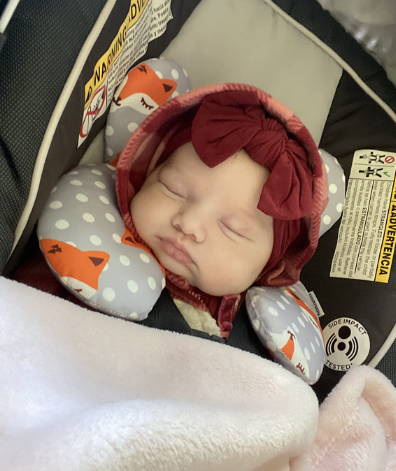 "I had to come and leave a picture because I was hoping for a review like this when I bought it. This product does just what I had hoped it would do: straightens the airway when they fall asleep in chairs/strollers that they are too small for. Obviously they still need to be under direct supervision while using this lil prop pillow but it does the job for my little one. In this picture he is about 2 months old."- Verified Purchase Lea C, 31, Montana
Pick Your Pillow Bundle
Pre Black Friday Sale Ends In: